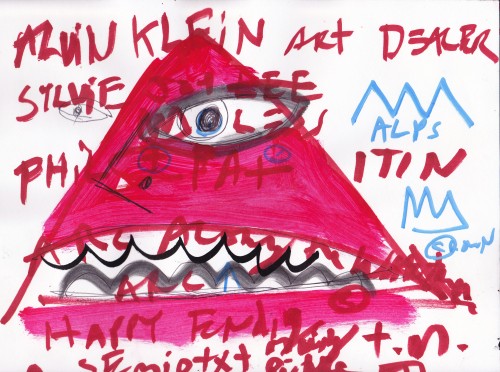 Like any good sci fi there are aliens.  In this case it is all based off a twilight zone… to serve man is a cook book.  The invention of money has to do with the deal made by the illuminati with the three eyed pyrimid shaped aliens.  Earth feeds its poor to the aliens and they spare us the species.  We become sort of sacred cows for the Aliens.  But the aliens like the taste like the Japanese love whale blubber and humans are a great delicacy….plus the aliens shit gold after eating us!  A hard bargain and a hard rain… the money hides in the alps.  A deal struck in Basel with the Devil.  Hitler yes, but also blip blip bloop the Alien embassador to Earth.  He hides in plain sight as David Bowie, or maybe a Japaneses school girl?  A K pop idol?  A moony?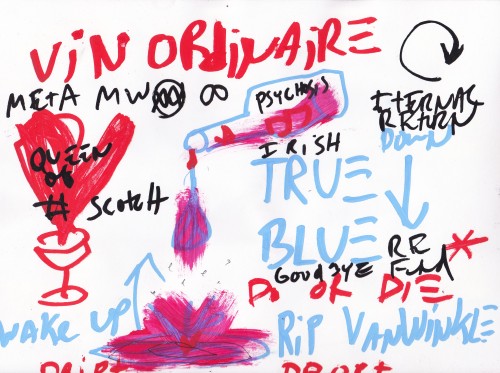 Solvents and secret potions.  Awakening the multiple truth in the mind…. Sophie is and isn't Male and Female, Korean, or Swiss, Red or Blue.  It is a digital coding of the uneverse into choices 0 and 1 being all there need be in its infinite combinations.  Metampsychosis and Joyce blood line and Royal line and one made in the sand define a triangle name a circle.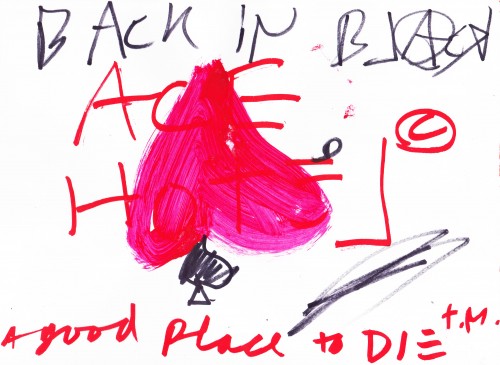 Ace Hotel is one node All ends here or some such hotel.  The hotel as metaphor for home away from home and the VonBraun CIA space station is known by the key holders as The Hotel
Hotel Romeo Fox Trot shall we dance Wagner Max Wagner  Jew Eat?  I destinctly heard her…  Not did you eat, but Jew eat?
Body of Christ Body of Christ In Imago Speramus
Smell of Napalm = Smell Gasoline = Victory
As falls Victoria, so falls Victoria Falls
Red Queen, Blue Queen, White Queen, Black Queen
Let X =X=x=x, etc.
A Good Place to Die one, all, and no one
Five easy pieces.