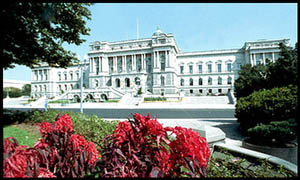 The Library of Congress has announced plans for the creation of a World Digital Library, "a shared global undertaking" that will make a major chunk of its collection freely available online, along with contributions from other national libraries around the world. From The Washington Post:
…[the] goal is to bring together materials from the United States and Europe with precious items from Islamic nations stretching from Indonesia through Central and West Africa, as well as important materials from collections in East and South Asia.
Google has stepped forward as the first corporate donor, pledging $3 million to help get operations underway. At this point, there doesn't appear to be any direct connection to Google's Book Search program, though Google has been working with LOC to test and refine its book-scanning technology.