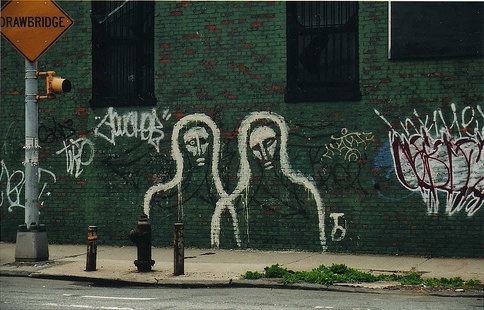 A local story. The Brooklyn Museum has been availing itself of various services at Flickr in conjunction with its new "Grafitti" exhibit, assembling photo sets and creating a group photo pool. In addition, the museum welcomes anyone to contribute photographs of grafitti from around Brooklyn to be incorporated into the main photo stream, along with images of a growing public grafitti mural on-site at the museum where visitors can pick up a colored pencil and start scribbling away. Here's a picture from the first week of the mural: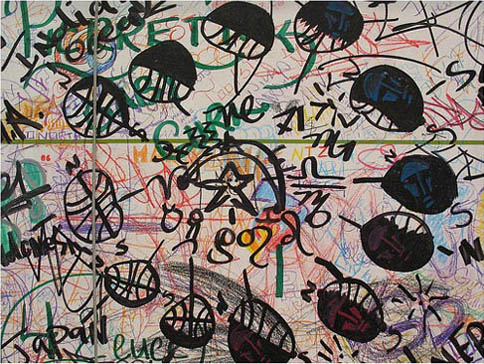 This is an interesting case of a major cultural institution nurturing an outer curatorial ring to complement, and even inform, a central exhibit (the Institute conducted a similar experiment around Christo's Gates installation in Central Park, 2005). It's especially well suited to a show about grafitti, which is already a popular subject of amateur street photography. The museum has cleverly enlisted the collective eyes of the community to cover a terrain (a good chunk of the total surface area of Brooklyn) far too vast for any single organization to fully survey. (The quip has no doubt already been made that users be sure not forget to tag their photos.)
Thanks, Alex, for pointing this out.