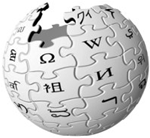 Late last year, Nature Magazine let loose a small shockwave when it published results from a study that had compared science articles in Encyclopedia Britannica to corresponding entries in Wikipedia. Both encyclopedias, the study concluded, contain numerous errors, with Britannica holding only a slight edge in accuracy. Shaking, as it did, a great many assumptions of authority, this was generally viewed as a great victory for the five-year-old Wikipedia, vindicating its model of decentralized amateur production.
Now comes this: a document (download PDF) just published on the Encyclopedia Britannica website claims that the Nature study was "fatally flawed":
Almost everything about the journal's investigation, from the criteria for identifying inaccuracies to the discrepancy between the article text and its headline, was wrong and misleading.
What are we to make of this? And if Britannica's right, what are we to make of Nature? I can't help but feel that in the end it doesn't matter. Jabs and parries will inevitably be exchanged, yet Wikipedia continues to grow and evolve, containing multitudes, full of truth and full of error, ultimately indifferent to the censure or approval of the old guard. It is a fact: Wikipedia now contains over a million articles in english, nearly 223 thousand in Polish, nearly 195 thousand in Japanese and 104 thousand in Spanish; it is broadly consulted, it is free and, at least for now, non-commercial.
At the moment, I feel optimistic that in the long arc of time Wikipedia will bend toward excellence. Others fear that muddled mediocrity can be the only result. Again, I find myself not really caring. Wikipedia is one of those things that makes me hopeful about the future of the web. No matter how accurate or inaccurate it becomes, it is honest. Its messiness is the messiness of life.